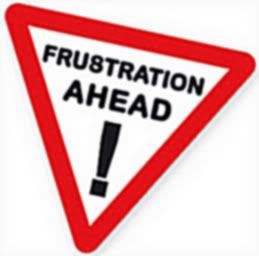 OK, I know, I know.... *deep breath* but seriously....
Since Saturday and the
unofficial gain
, I've been meticulous on my "weight watchering" and despite going a
little overboard
on Superbowl Sunday, I SHOULD be seeing a steady decline. I peeked this morning and am down 0.2 from Saturday's unofficial number, which is still up almost 2 pounds from the
week prior to that
.
I know what you're thinking, but for someone who had gotten used to 2.5-3 pounds just falling off every week since
November
, I feel like I am in a serious setback right now. So I'm on another friggin plateau. I've switched some stuff up in the workout, I've alternated high and low point days this week:
Sa= -6; Su= +5; M= -5; T= -2; W (today's already planned out)= -6
I seriously don't know what else to do. My body just doesn't want to give up any more weight. I hate plateaus. Feh.
Oh, and I feel like I should apologize to yall. I know this blog has been pretty negative ever since this started happening, but I feel like no matter what I do, I'm just gonna have to suffer through this plateau. It's a shame, really, because I was really hoping to hit -20 for the new year by Valentine's and -100 overall by my birthday 4 weeks after that.