I say it like 4 times a week, but I seriously value each and every one of you for reading, commenting, emailing and encouraging me to succeed. I get a lot of support from this blog, my girlfriend, father, friends and from my weekly (now twice weekly) Weight Watchers meetings, but no matter how much support I get from all of these, none will ever match that of my mom. She was my biggest cheerleader throughout my life. Whether I was trying to lose weight, make first string on the football team or get into medical school, she was always there, rooting me on. I love my mother very much and rarely go a day without thinking about her and missing her (especially this time of year when so much advertising is geared toward showing your mom how much you care). Although she did not approve of any of my tattoos, I felt compelled to get one in her memory over my heart. Somehow, I think she would understand.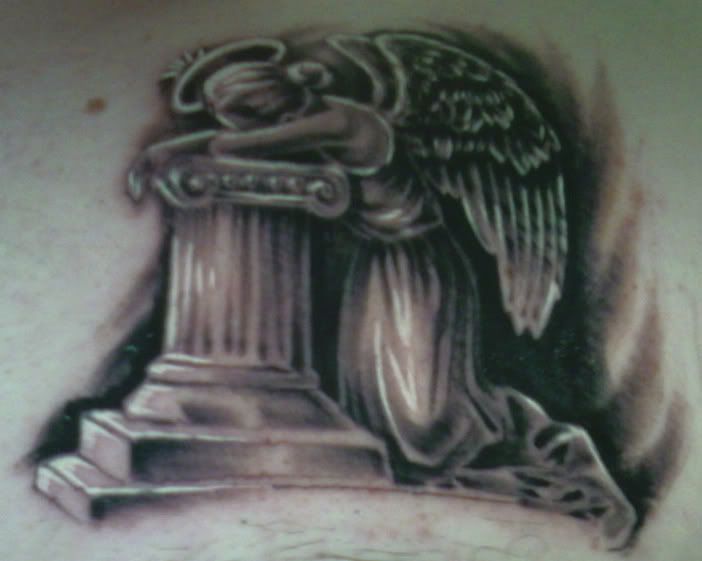 I spent almost my entire life overweight. I was a pretty chunky kid throughout my grade school years, then a lineman on the 7th through 9th grade football teams. I ballooned up through high school and undergrad, and continued to get bigger and bigger until last year I peaked at 358. Through all those years, I tried numerous times to lose the weight and always with the love and support (financial, emotional and otherwise) of my mom. When she was dying 3½ years ago, she still expressed her concern for me before even herself. She told me not to become discouraged by her inevitable death and to stay the course I had planned: continuing my education in graduate school and improving my health. Both of those efforts almost collapsed in the months following her funeral, but I got back on track with school and although it didn't work, I tried once again to lose some weight the following Spring and Summer.
Now that I'm finishing up my final year of graduate school and closing in on my goal weight, I can't help but reflect on how she has always been the strongest voice among everyone that wanted me to succeed. She hasn't been around to see a stitch of this, my most -- to wit, only -- successful weight loss effort. I'm well on my way to getting to the shape I always should have been but never once in my life was, and despite all the personal pride and satisfaction in that, there is a piece of me that truly regrets that I took this long to get my ass in gear. She'll never see the fit, handsome, self-confident me she always assured me was inside.
It's all a touch bittersweet.