Friday was my first chance to try out the "new" threads since I didn't have to come into the lab that day. I went to my last class of the semester dressed in a pair of 42W faded blue jeans shorts, a black 2X tee from my high school days with the words "Got Metal?" printed on it and my old black-on-black Converse All-Stars. The ensemble was a bit younger than someone my age should be dressing probably, but I don't care. I feel like a kid again and I wanna dress like it sometimes. My classmates rolled their eyes and asked me not to dress like that for commencement next month. I just smiled.
The following day, after my meeting and all that bidness I posted about most recently, I fixed a nice omelet to split with the little lady, grilled up some turkey bacon and heated up a few low-fat Nutrigrain waffles. Nice breakfast if I do say so myself. Then, we picked up a friend and hit city market. We've been meaning to try making sushi at home some time, but we're still lacking in a few ingredients, so we dropped by the Asian market. We picked up some rice wine vinegar and perused the bags of sushi rice but decided they were all too much for us to justify buying for a first try (the smallest was 4 pounds).
We also picked up some strawberries that I'm sad to say were not as good as they seemed. So far, I've found more squishy than not. All the green peppers looked a bit too anemic for my taste, so we skipped on them, but we did get a couple tasty zucchini, several roma tomatoes and my go-to fruit, bananas. After that, we dropped by this little bakery that specializes in high quality (ie 2.50 ea) cupcakes. I wolfed down a banana flavored one with vanilla frosting. It was delish.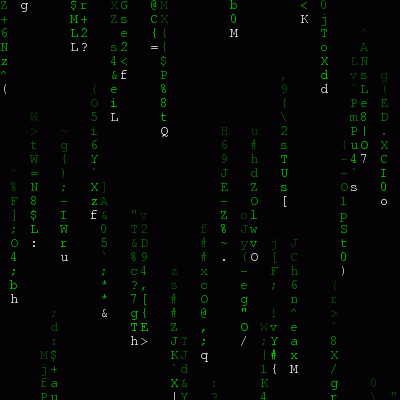 From there, we drove to Westport to check out a used bookstore, but also wound up walking through World Market where I found some bottles for a couple of spices I bought several weeks ago and never gave permanent residence to, so I'm sure they were happy to be out of their little plastic bags. I used a third bottle to prepare a couple ounces of my dry rub I typically make a teaspoon at a time for grilling chicken breasts. I didn't find any books at the book store that I wanted, but finally picked up a copy of the Matrix. Just in time for the 10th anniversary, too. Sad, I know. It's a shame they
never made any sequels
, isn't it?
We made plans with some friends I haven't seen in months and I'm looking forward to another
game/finger food get-together night
. We tentatively made plans for it to go down this Saturday. I think I'm going to hit up my aunt for her jalapeno popper recipe; she had some last Thanksgiving that were delicious. I'm also going to attempt a baked mozzarella stick recipe if I can remember on what tv show I saw it.
Today, I'm wearing another set of "new old" clothes: a pair of 40W relaxed fit black silvertab jeans, an XL sleeveless shirt with an XL button up. I have to say that wearing clothes that actually fit is an incredible feeling I haven't had in a while. these 40s feel just right, maybe a touch loose and it's great to finally wear a shirt I don't feel billowing out all over. God, I need to get out of those 3Xs. I'll always take too loose over too tight, but neither is a very flattering feeling. Finally being in something that fits "just right" makes me feel like a new man.