I just got the pictures back from our official photographer and team captain so I thought I'd share some with yas.
Here I am buttering up the President of HR (and his daughter) for a job. She seemed interested.
Don't our team shirts look cool and professional? Here's the back.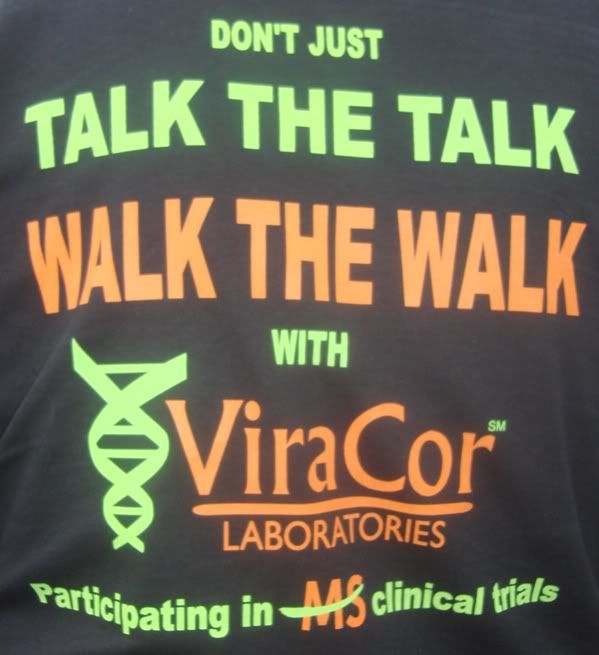 Turnout was decent in spite of the weather. Our lab had more participants and raised more money than any other team. I'm in the center, bib 193, flashin the horns \m/. Directly behind me is our CEO.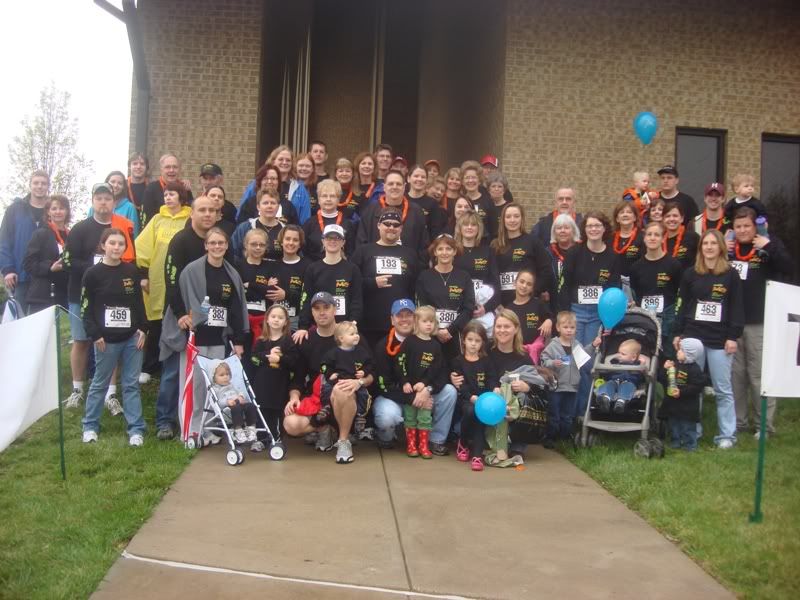 And they're off!

I got wet, but I had a good time. My feet are all better now!