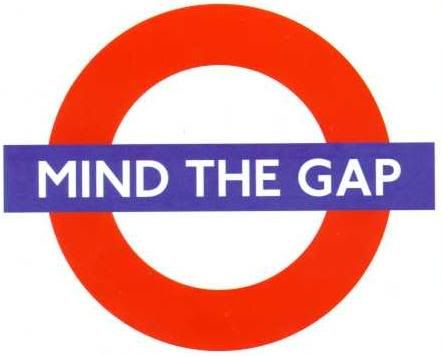 Weigh in day! Weigh in day! This morning's meeting was... short. I asked my leader a few weeks ago if I could grab the floor at today's meeting for a few minutes because I wanted to share a
progress photo
and thank the ladies for their help and support because when it comes down to it I couldn't do it with them or without yall. Apparently accountability is extremely important to me because when I had tried in the past and was only accountable to myself, it was so much easier to backslide and relapse.
Anyhow, the meeting didn't even start until we'd already had 10 minutes of awards (one person hit lifetime,
three
hit 5% and four got a 5 pound star) and then my five minutes of posturing -- actually, it was a lot of fun, I got a few laughs and I had a couple people tell me they were inspired. The meeting was all about nurturing ourselves and reframing, but with half of the time already gone, we didn't really touch on it much. You know what, though, that's fine. This was the kind of meeting I really enjoy where there is a lot of success and celebration (and being the center of attention is always a plus). I was also one of those 5-pound-star people as 2.0 for the week brought me 95.0 overall. I'm just 5 more pounds away from that big centennial mark. Of course, that means I'll have some more photographic love for yall very soon.
Aside from that, the rest of today will be dedicated to school work, rounding out the remainder of my vacation and enjoying my high-point day. I've plowed through half of my test already and should be pretty much where I need to be by the end of today. I haven't really done much on my thesis and am starting to feel a bit lost on that, but I don't let that get me down. I just need to lower my head, throw my shoulder into it and soldier on.
I made my favorite breakfast of late this morning and since I've come to realize I've often
described
what I've eaten but never shared the
details
of the recipe, here goes!
Breakfast Burrito:
Points Value: 5 Servings: 2
Ingredients
½ c scallions, chopped
2 flatout multi-grain wraps
½ c egg beaters
1 T 2% shredded cheddar
1 small tomato, diced
2 FF american cheese singles
2 turkey breakfast sausage links, diced
6 slices pickled jalapenos, diced
8 leaves spinach, chopped
2 fresh button mushrooms, sliced
After browning the sausage links in a skillet, remove, blot dry and dice. Discard drippings but reserve 1 tsp for sauteing mushrooms, jalapenos and onion briefly on medium high heat. Reduce to medium and add egg beaters. As eggs begin to firm, add tomato and shredded cheese. Once eggs are finished, add spinach, mix thoroughly and distribute half of mixture to each wrap. Add one single to each wrap (plus Tobasco and/or hot salsa if desired) and chow down.
I love that this yields 2 servings because it means I can make it on Saturday and then enjoy another on Sunday. Great breakfast (especially with a cup of 1% milk). Actually, it was more of a brunch because I ate at 11 and won't be grilling
(woot)
burgers (that's another recipe for another day) until this evening. Hope yall have a good Saturday as well!
Progress so far: 95.0 pounds.