It's January. Everyone is ready to lose some weight. It makes it a lot harder to find a open parking spot, an open locker or an open machine, but letting that stop me would just be an excuse. I've got a bag full of those, so I really don't need another. Yesterday, I stepped back into the gym for the first time since last year (ie last Tuesday), and got the stare-down from my old buddy, the elliptical.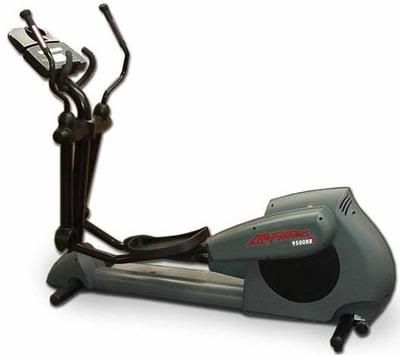 I respectfully climbed on and got to work. I haven't changed my routine up for a while now. I was briefly doing interval training last fall. This routine had me warming up with a 75rpm sprint for 8 minutes, then dropping to a 60rpm jog for 2 minutes. After that, I'd just go from 70 for 3 minutes to 60 for 2 minutes back and forth for an hour, but I kept increasing the duration of the sprint until I had worked my way up to my current workout, which is an 80rpm sprint long enough to get my heartrate up to 180, then drop down to 71-73rpm for the rest of the one-hour workout (with random bursts of 77-80rpm charged by whatever song happens to come on the mp3 player).
The workout was pretty brutal after my lack of consistency over the Christmas season, but I survived it at full force and am very happy with that. I'm still sucking at incorporating weights into my regimen and am starting to think I may just need some trainer assistance on that front. That may need to wait until I have a job. In the meantime, I think I'll just keep doing what I'm doing on the elliptical and start increasing intensity in one way or another, possibly by adding 5 minutes to the duration over the next few months like I did when I first started. That is, after all, how I worked my way up from 30 to 60 minutes.
I'm really happy with where I am in the weight loss arena right now. My eating and tracking are spot on. My workout intensity is right where I want it. My motivation in general is at an all-time high, and my urge to binge is reasonably low. I'm thinkin TwentyTen is gonna be a good'n.