Yesterday, during another energizing elliptical workout, I got a little bug in my ear that I should really thank my gym for all the help and support I've gotten in my weight loss journey. Letting my mind wander like that and think about what I'd say really helped me blast through the rest of my workout at a slightly higher-than-normal intensity without even really noticing.
When I climbed off, I wandered over to the trainers' desks and asked one if she had a moment. She's definitely one of my favorite staff at my gym, particularly when I lost my membership card and asked her if I could get another, she told me they would normally charge $15 for a replacement, but then she saw I was sporting an "I voted today" sticker (this was super Tuesday 08) she said she couldn't charge someone who had done their civil service.
Truth be told, everyone working at my gym is like that. From the moment I walk in the door and hear "have a good workout" from the person at the reception desk, to the knowing, encouraging nods I get from trainers as they walk by me sweating it out on the elliptical, to the "have a great day" as I head out the door, I just know I'm in my gym.
Anyhow, I sat down and told her how my journey started 20 months ago, and I didn't step foot in the gym until I was already 2 months and 30 pounds into it. I told her how grateful I am for my gym and the supportive staff there, how I couldn't have lost the additional 90 pounds without them and how I am confident that I will continue on to goal, maintenance and a lifetime of improving my fitness as long as I have such a strong system behind me. I could see in her eyes how much it meant for her to hear that. She pulled the GM of the club over to hear me tell him the same thing and he encouraged me to send in an email. He told me that more often than not, the people who speak up are the people who are unhappy with something because the majority that are pleased with their experience don't really feel the need to give feedback. I could just tell that sharing my story with them really brightened their day.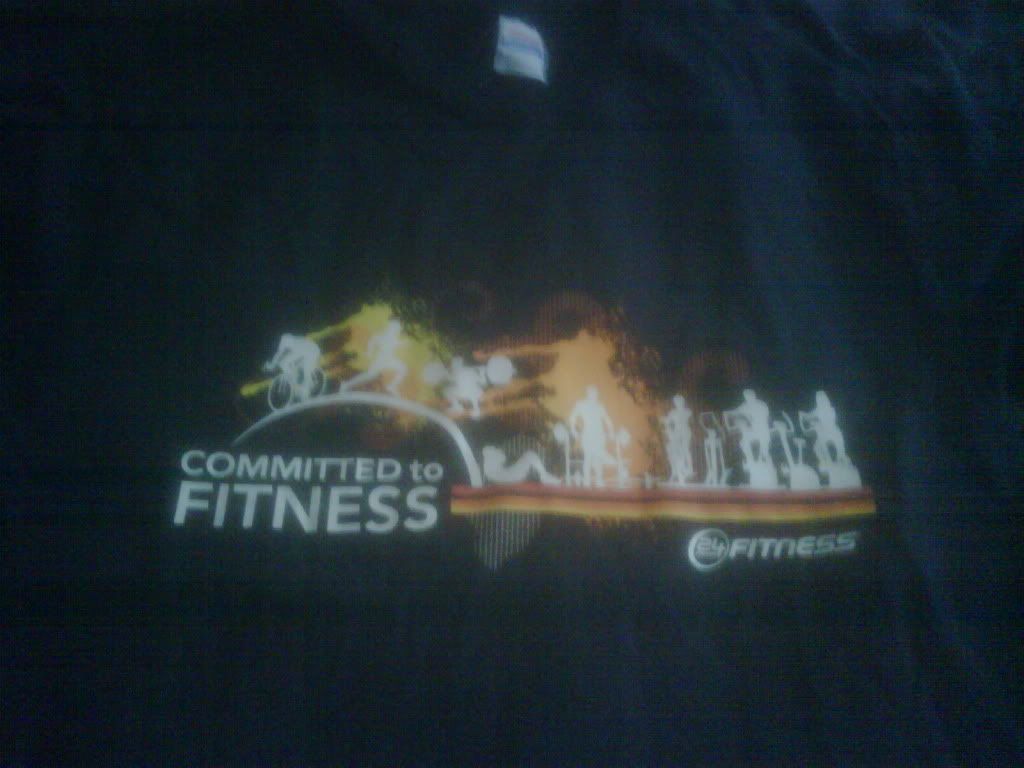 I was also handed this t-shirt, which I'm told is a very limited edition prize that only the most dedicated individuals earn. ;) So I sent my email. I hope it helps those trainers realize they are appreciated.
This morning, I hopped on the scale for a sneak peak and I may not be showing a gain after all. I still have 7 hours to go till WI, but right now, it's looking like I may maintain or even lose a little bit. Awesome! If I lose even a hair of weight, I'll be in the 230s for the first time, barely there, but there nonetheless. I'll just have to keep working it this next week and get a more solid grip on the new weight decade next week. It's gonna be a challenge this weekend, too. Tomorrow night, we are headed to a French bistro with some friends. Saturday, we head to the KU game and will be grabbing dinner at a BBQ joint, then it's make-up Christmas at my dad's Sunday.
I'll update this evening with the official result. Lates.