365 days ago, I was on day three of this weight loss journey. My girlfriend and I went out to her favorite restaurant of all time, Margarita's. I was completely lost trying to fit it into my points, so I just took a couple of bites here and there, took a huge box of leftovers and pretty much wasn't satisfied with my experience at all.
Flash forward to today. I planned out
last night
how I was going to fit it into my points. I was going to have a taco salad sans guac/sour cream/cheese/tostada shell. So as soon as I got home, we hopped in her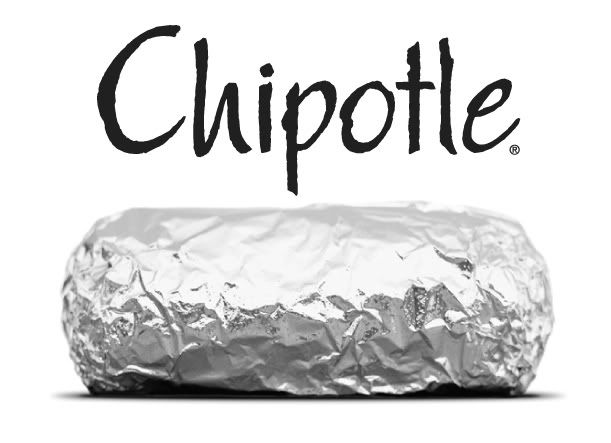 car and headed over. By then, it was 1830 and the place was ridiculously busy. We couldn't even find a place to park. So a wrench got thrown in my plans. We hemmed and hawed about where we wanted to go, concluding that most every downtown Mexican joint was going to be pretty packed, then I suggested Chipotle. I know, I know. Fast food isn't the same, but the place is delicious. I tried my best to lighten up my favorite, a steak burrito, so I had them use very little rice, black beans, no sour cream, no cheese and a heaping pile of lettuce. I probably could have done without the tortilla and gotten a bowl instead, but meh. We came home and I added some fat free sour cream and a pinch of 2% shredded cheddar. The burrito was awesome and came in
under
the points I'd budgeted. Awesome!
This week has been phenomenal for me. I am
determined
to erase my poor choices last weekend. Now that I'm back on the elliptical, I've upped my time up to a full hour. I think I'm going to start putting in a half our on the Wii Fit in the mornings as well. It's not much, but it's a great way to start the day and all those APs add up. Oh, speaking of, I've still got two days of workouts (plus a 5k Saturday morning for the KC Corporate Challenge) before weigh-in and I'm already at 39 activity points (that's 3900 calories burned for those of you who don't do WW). I am really riding the rush. I guess those indulgences gave me the kick in the ass I needed, huh? Here's to finishing out this week strong.